Hello, I'm Jade – a 29 year old senior account executive and I'm Ashley – a 34 year old warehouse manager! After renting for most of our adult lives, we've recently moved into our new 2 bedroom shared ownership home at the Crownbrook Place development in Berkshire.
6 months and we're in!

We discovered the Crownbrook Place development in Thatcham, Berkshire after browsing on the Sovereign website for a new family home. After doing some research we found that shared ownership was the only viable option to help us step on the property ladder – it was the perfect option for us until we could buy outright!

After looking at the different developments available on the Sovereign website, we decided to apply for a home at Crownbrook Place. Near to the canal, it's a spacious and accessible location which was also local to us – meaning we could still be close to our families and place of work.
It took us just 6 months to complete the moving journey from our very first enquiry to being handed the keys!
We now own a 45% share on our new home and plan to eventually own this property outright.
A place for new beginnings and exciting projects
Now that we're in, we're looking forward to putting our stamp on the property – making our house a home over the years and building a comfortable and stable lifestyle for our blended family.
Before we moved into our new 2 bedroom home, we always had a small kitchen with little to no cupboard space, but now our kitchen is one of the favourite rooms in our house! Being able to entertain in the kitchen is a new one for us and we absolutely love the colour of the cupboards.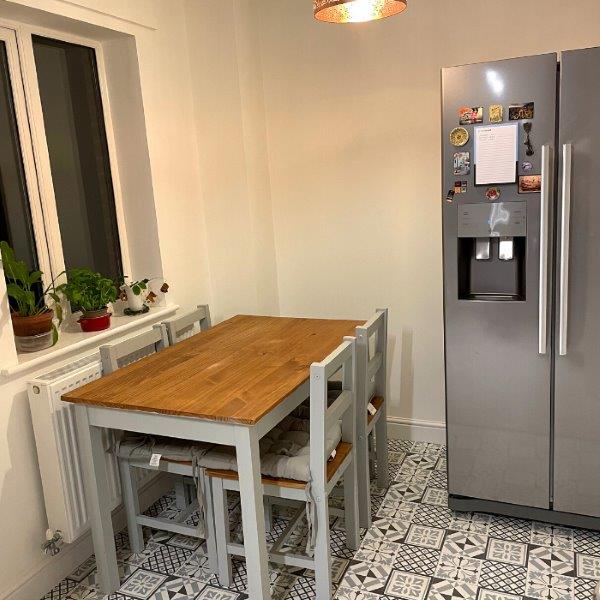 It's no surprise that Ashley's sons bedroom is one of his favourite rooms. It really means a lot to my partner that his sons have space to be creative and a bedroom to call their own.
Decorating the house has been an exciting project for us. We've started by building Ashley's sons a desk in their room for a games station and revamped the stairs from the original build to how they are now. New flooring has been laid by myself and my dad all throughout the downstairs too. Our next project is to create panelling in the master bedroom!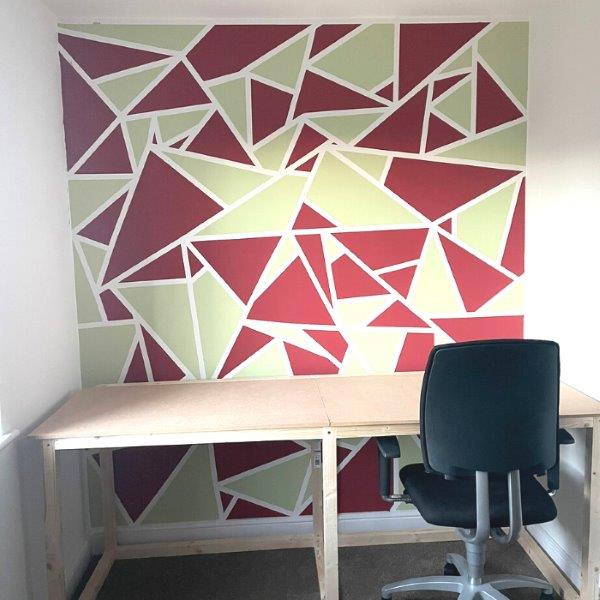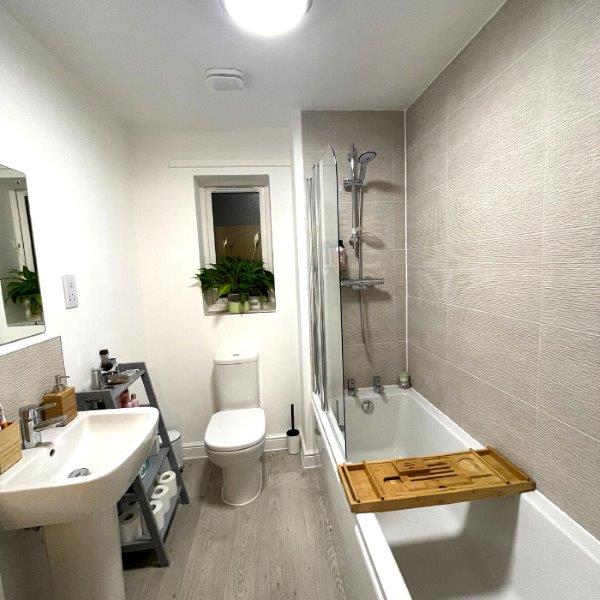 Our top tips and advice
For those in the early stages of their property search, we'd recommend looking into shared ownership. It's a flexible option which can suit different circumstances – for example you could be looking to own your first home or your forever home.
We found that opening a shared savings account and thinking long term helped us to save. Using friend and family recommendations also made a big difference to our moving journey.
Whatever you decide, enjoy the journey from start to finish, work with solicitors and mortgage advisors as they help to support you and your journey.
A special thanks to our sales consultant
Our sales consultant Jasmine was amazing! She was always contactable, kind and informative, going above and beyond for us. Jasmine really was a true pleasure to liaise with. Nothing was ever too much and she is a true credit to Sovereign.
Homes in Berkshire
Are you looking to move home in Berkshire? Click here to view our current developments.