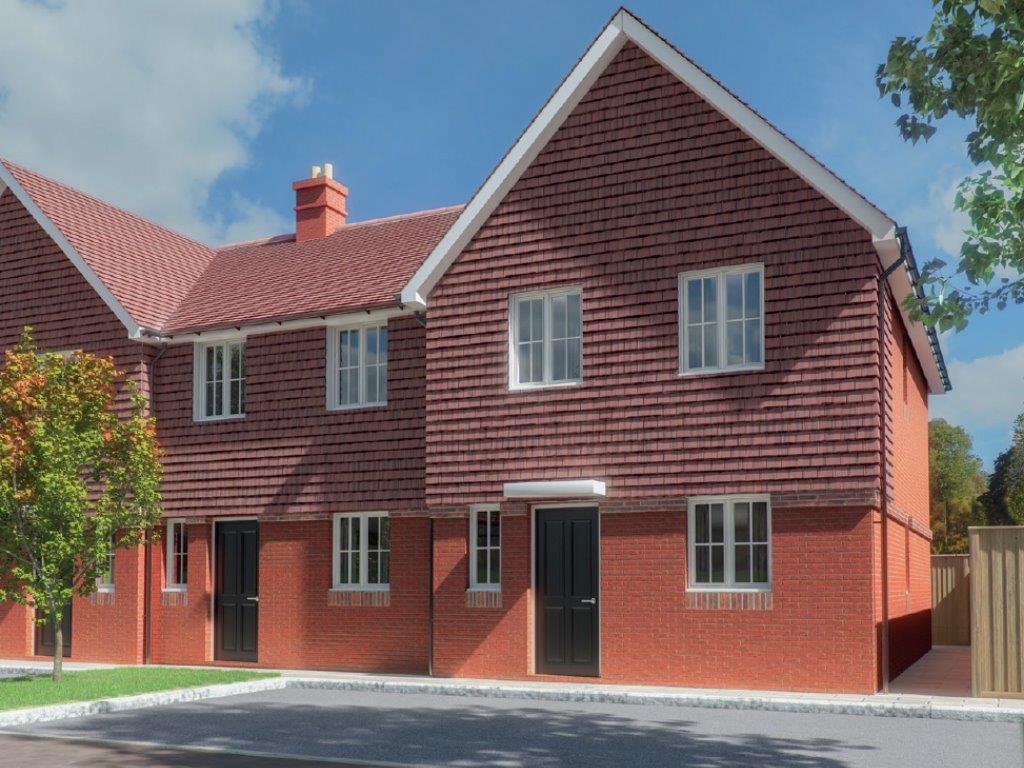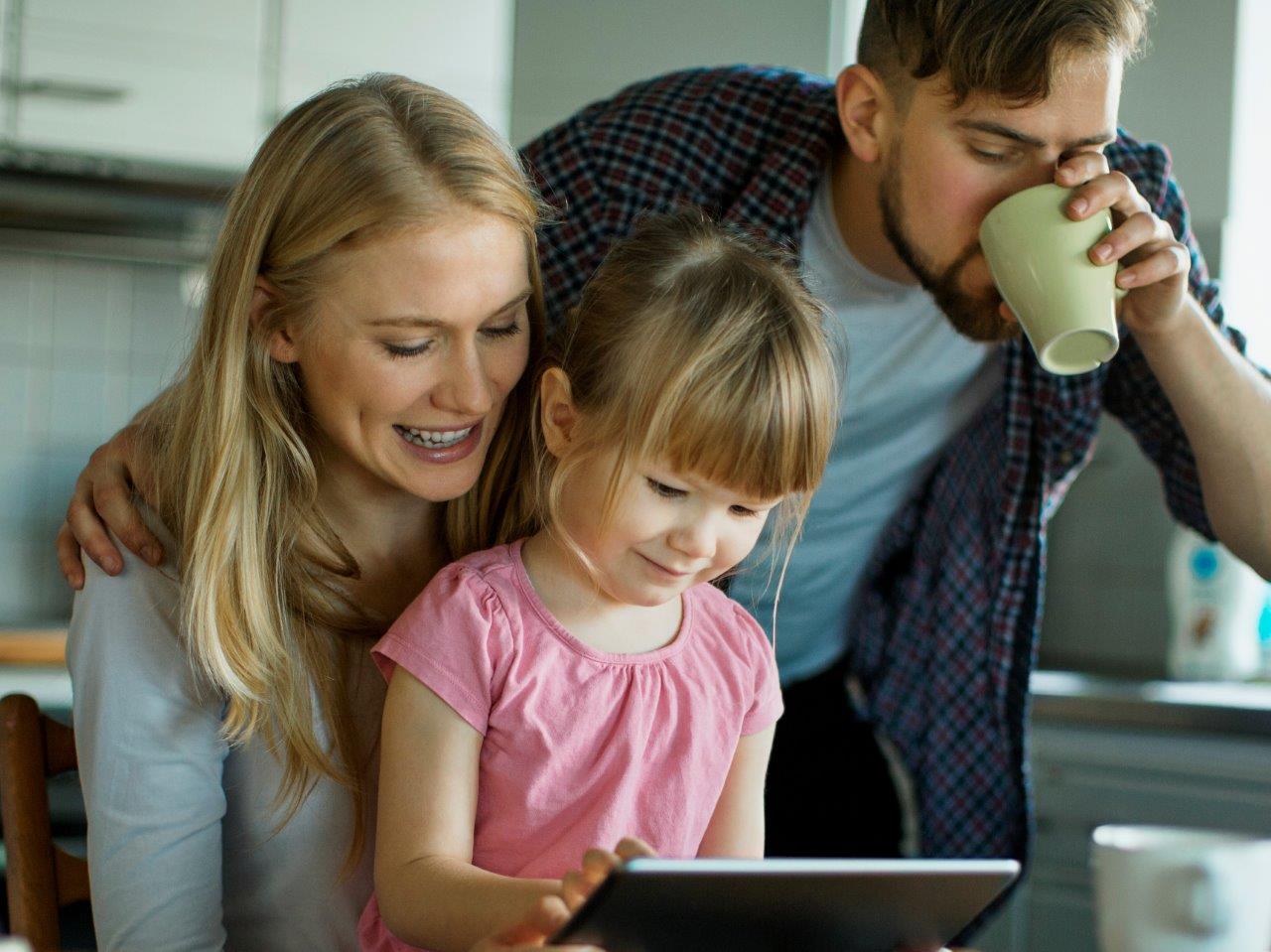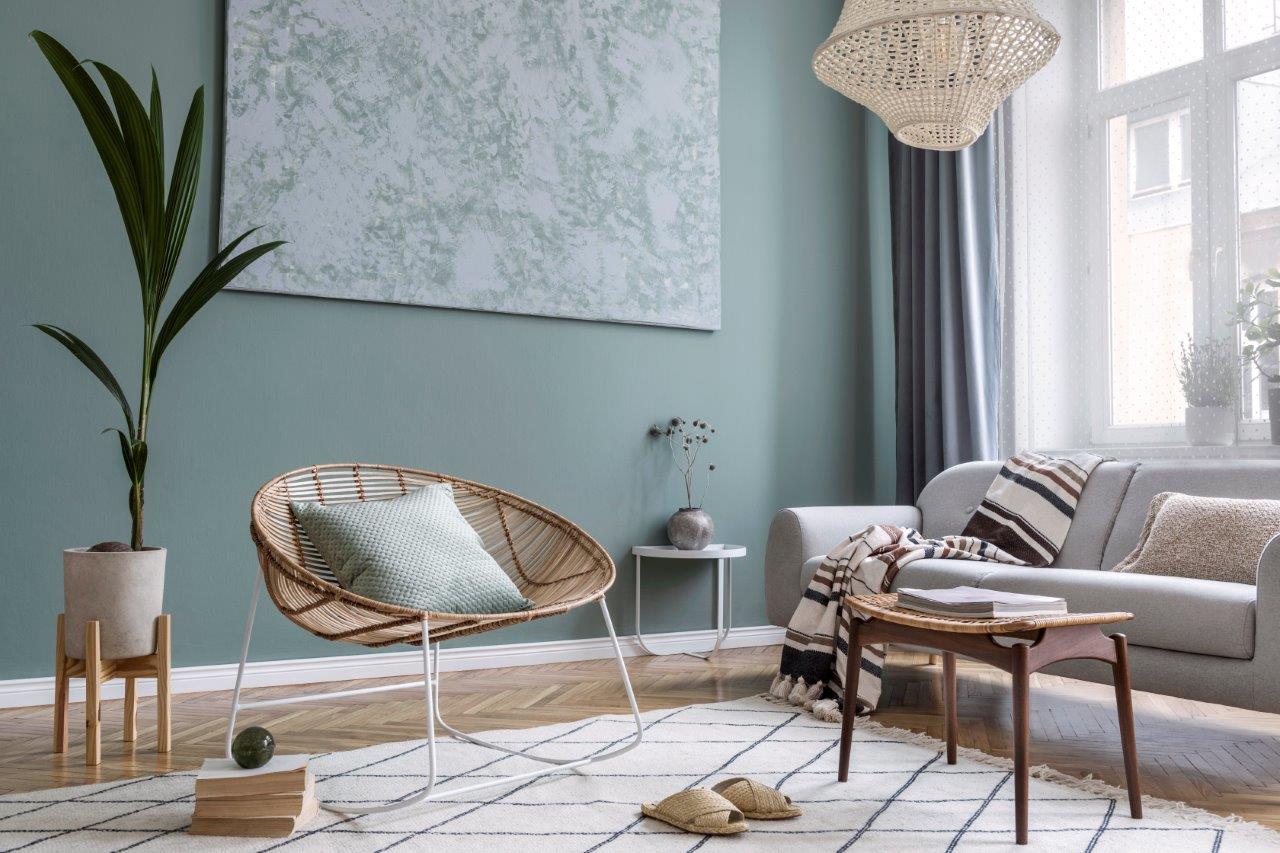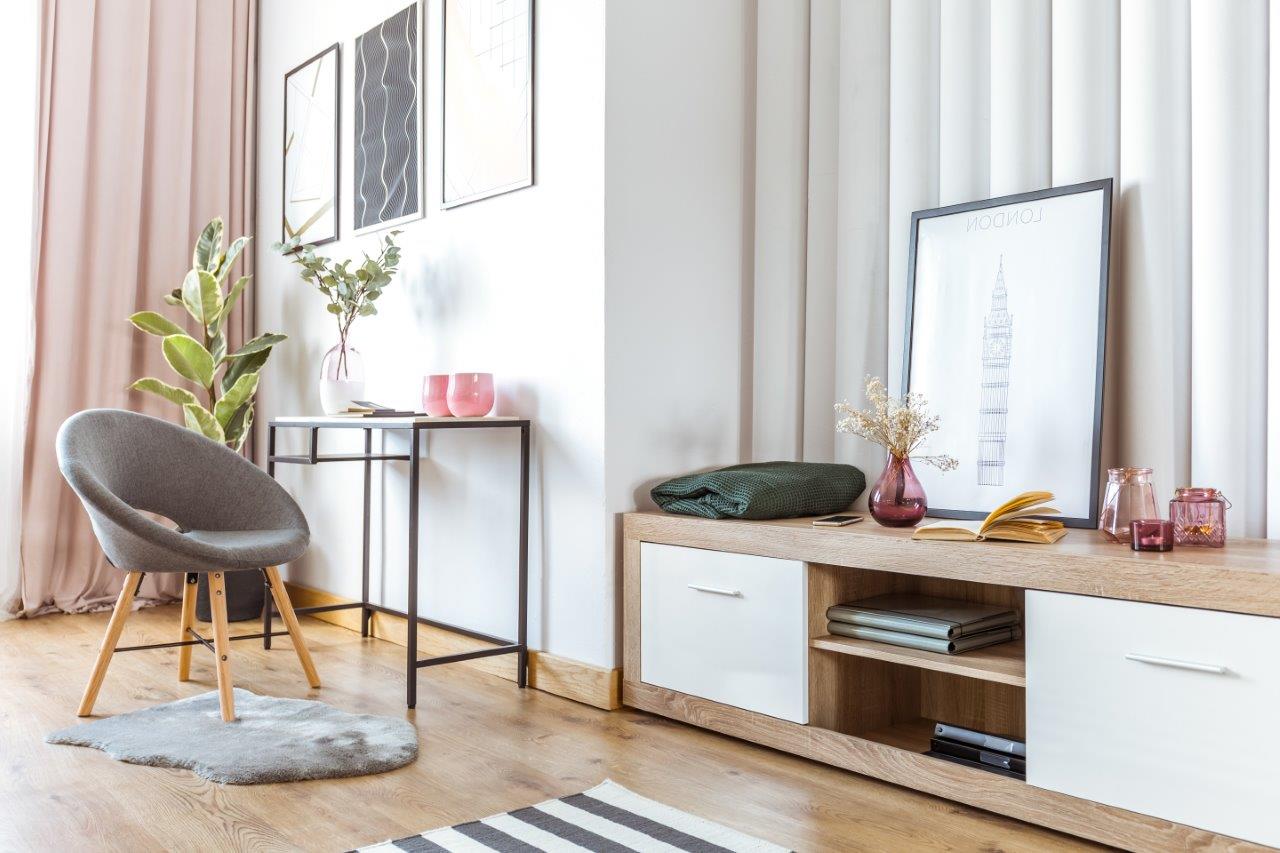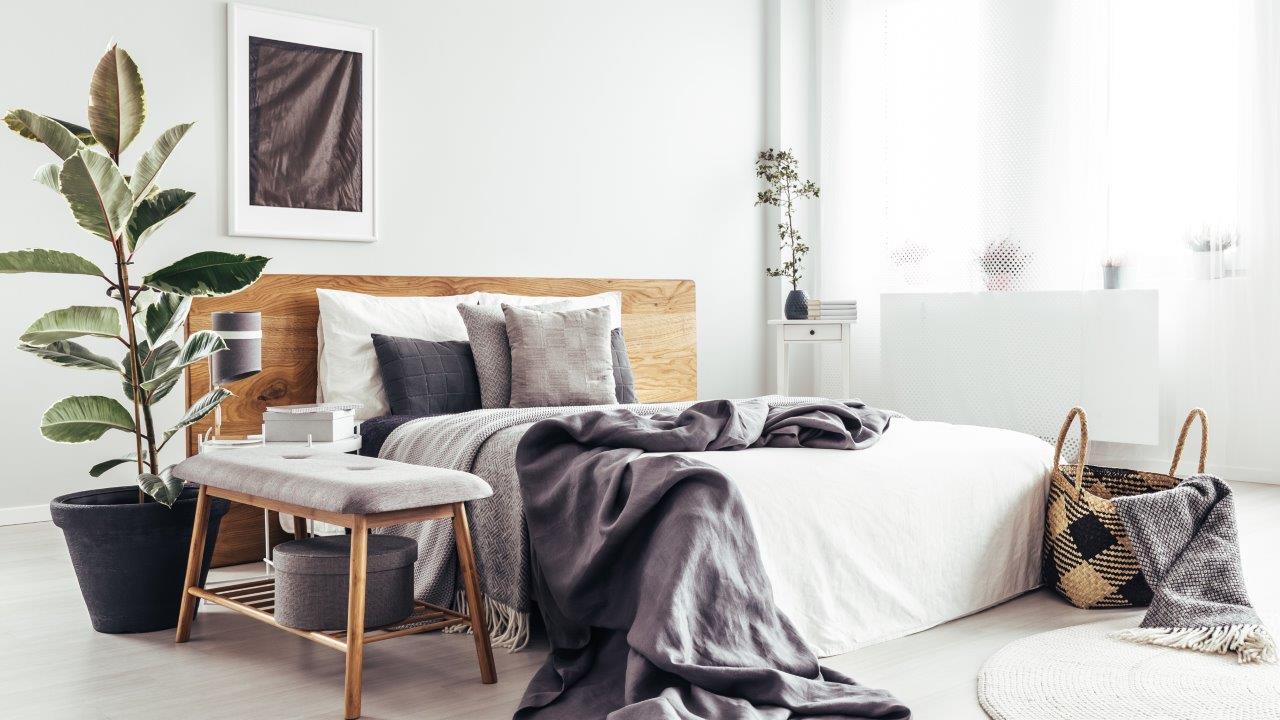 Maddoxford Park, Boorley Green
3 bedroom houses
Prices from £140,000
Boorley Green, SO32 2TX
Features
Beautiful village location

Excellent connectivity and nearby local amenities

30 minute drive from New Forest Wildlife Park

30 minute drive from Southampton Westquay Shopping Centre

PV panels for all plots
Description
Apply now for the last remaining 3 bedroom houses at Maddoxford Park!
Available: Plots 48 & 49
Introducing Maddoxford Park; located in the village of Boorley Green in the serene Hampshire countryside.
This growing community is quickly becoming a popular choice for families and with the choice of amenities on your doorstep, it makes Boorley Green a great place to live. The surrounding area has a handful of green areas and parks to explore such as Itchen Valley and Manor Farm, perfect for a family day out.
The nearby towns of Botley and Hedge End have a great range of popular restaurants and cafes. There's also train stations with regular services and a direct route to London Waterloo, so great for commuters.
Please note, there is a local connection requirement to Eastleigh borough council
Plans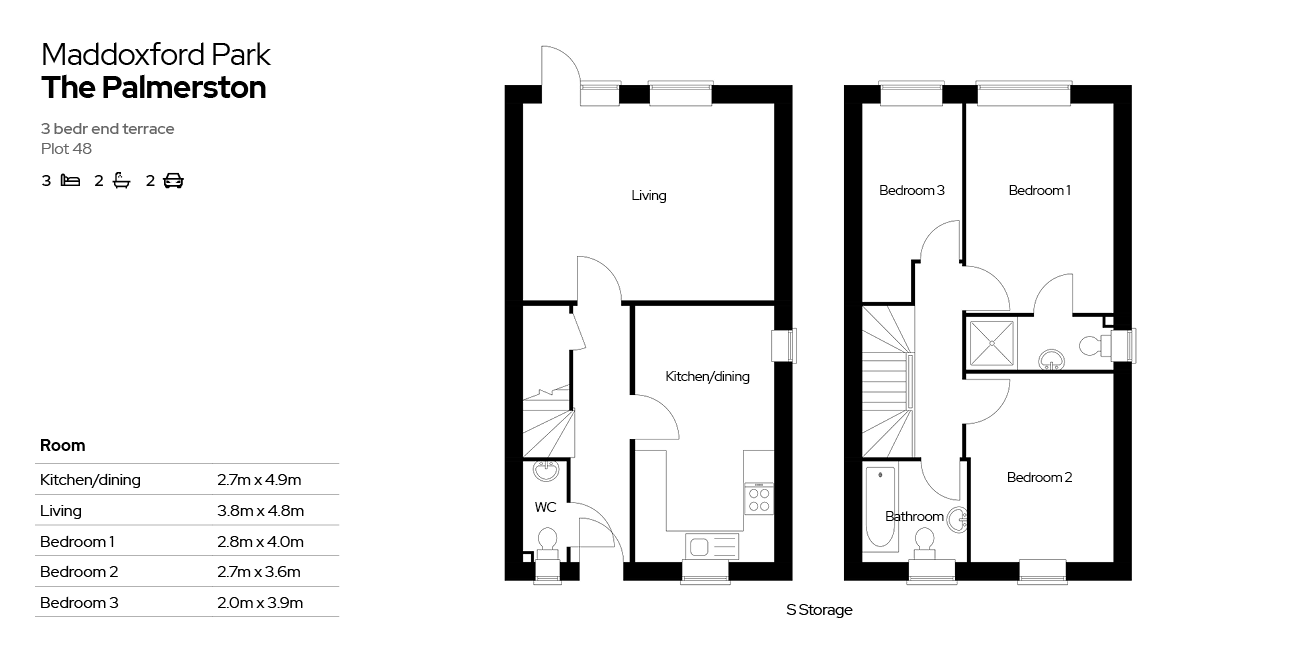 Floor plan plot 48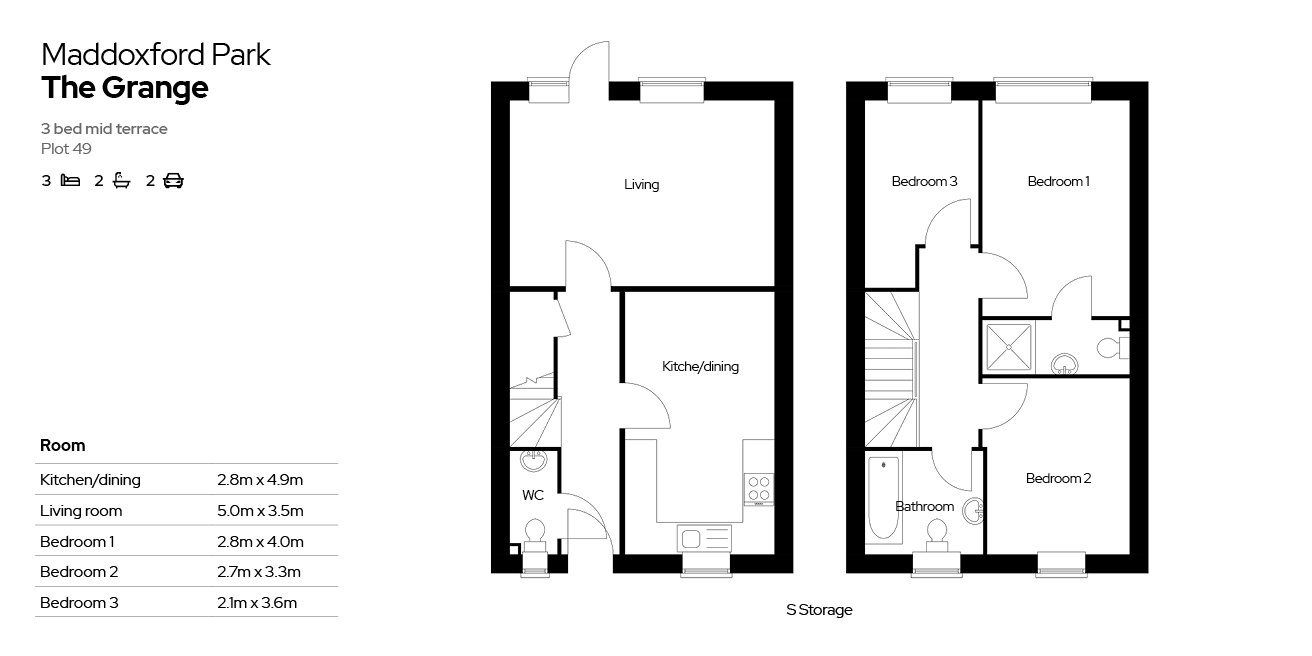 Floor plan plot 49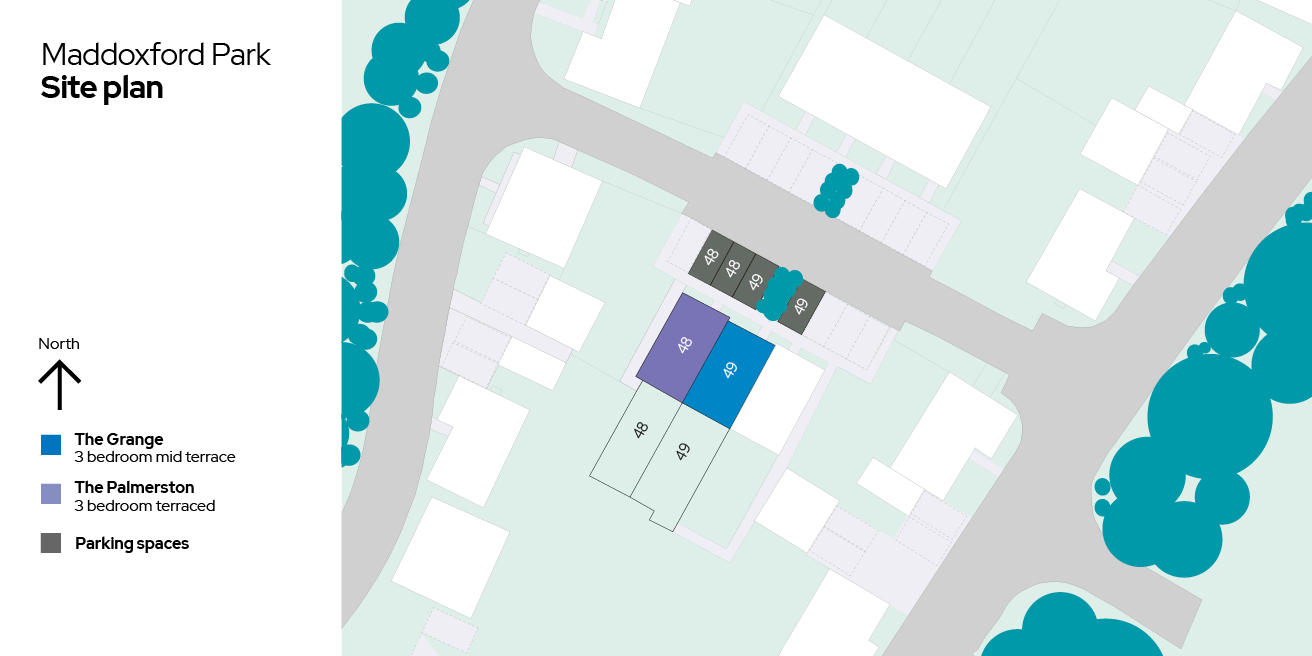 Site plan plots 48 & 49
Get in touch
To make an enquiry about a property, please fill in the form below and a member of the team will be in touch
Documents
Local connection requirement to Eastleigh borough council

CGI's for illustrative purposes only
FAQs
We partner with you to share the cost of buying your own home – you pay for the part you can afford and we'll pay for the part that's left. It's an opportunity to buy the home that's right for you without needing the large deposit or the mortgage that goes with it.
Find out more
You buy a share in your home that's right for you. That could be from 25% up to 75% initially. You'll pay a reduced rent to us on the share we own and a monthly service charge.
As your finances allow, you can buy further shares in your home as and when you choose, meaning you'll own more and pay less rent.
Typically, you'll only need a deposit that is 5% of the value of your share, rather than of the total property value, meaning you could get moving sooner than you thought.
As long as you are over 18
Your household income is less than £80,000
And you don't already own a home at the time of buying your shared ownership property

… then Shared Ownership could be right for you!
Some properties may be bound by local connection restrictions in order to make them affordable for local customers. We'll let you know if there are any restrictions in place when you are searching for a property.
A deposit for a shared ownership home can start from just 5% of the share value you're looking to buy. So for example:
If you're looking to buy a home that has a 40% share value of £80,000, then your deposit could be as little as £4,000 - meaning you may be able to get on the property ladder sooner than first thought!
You can speak to our panel of financial advisors for more information around affordability.