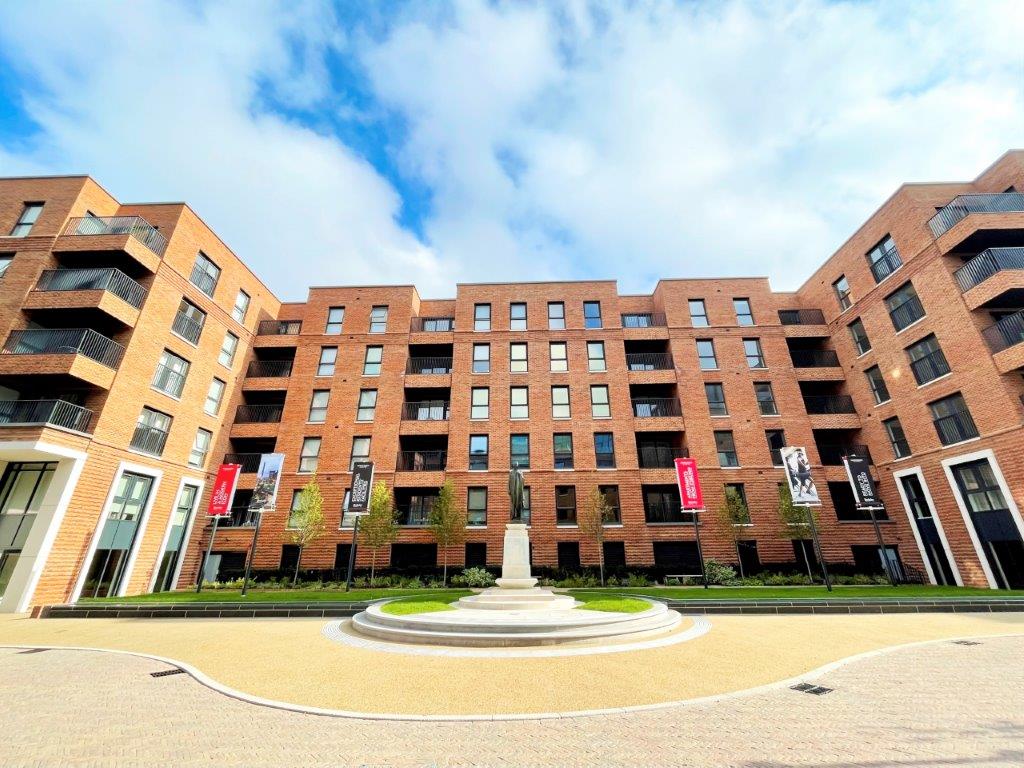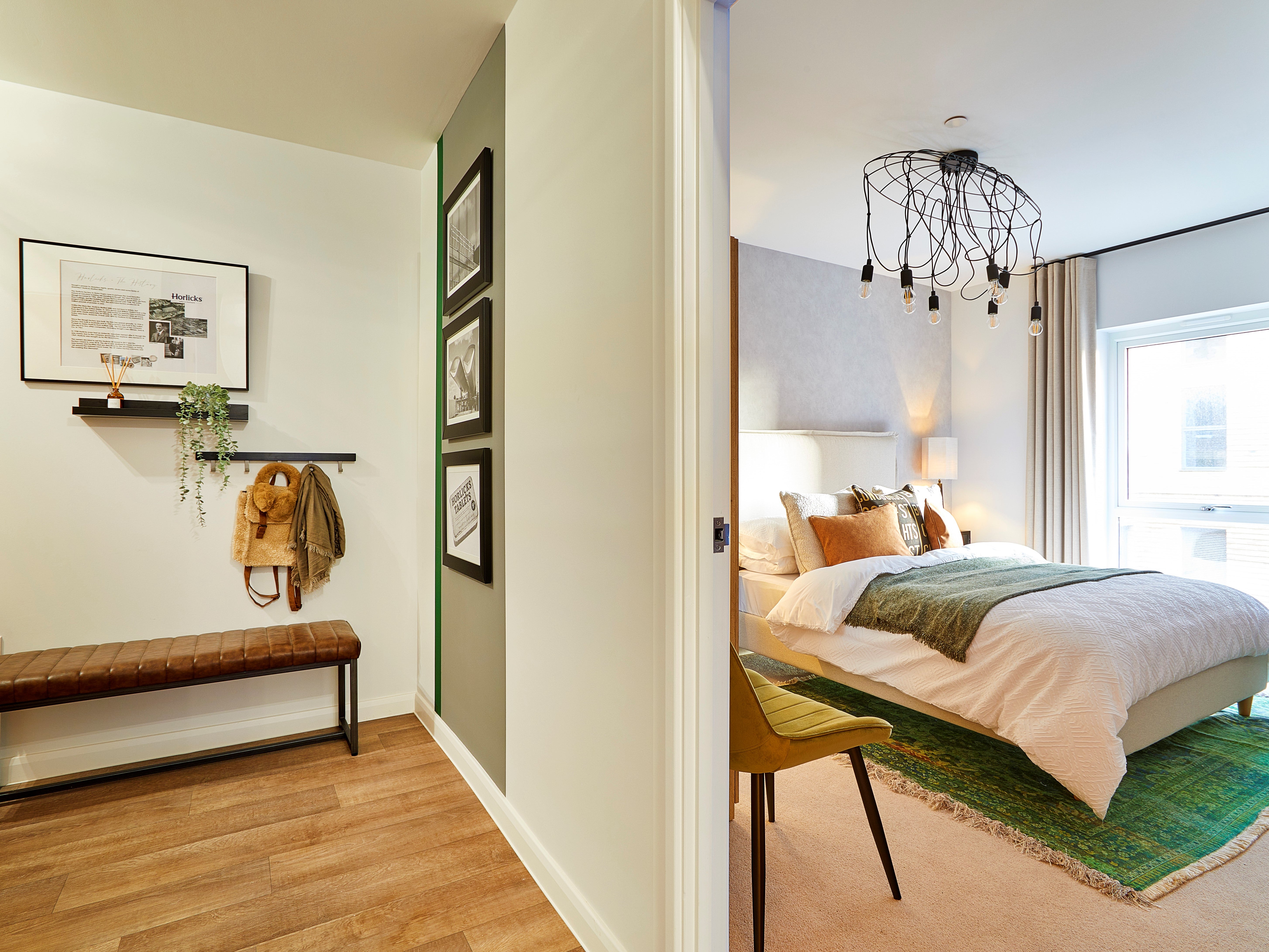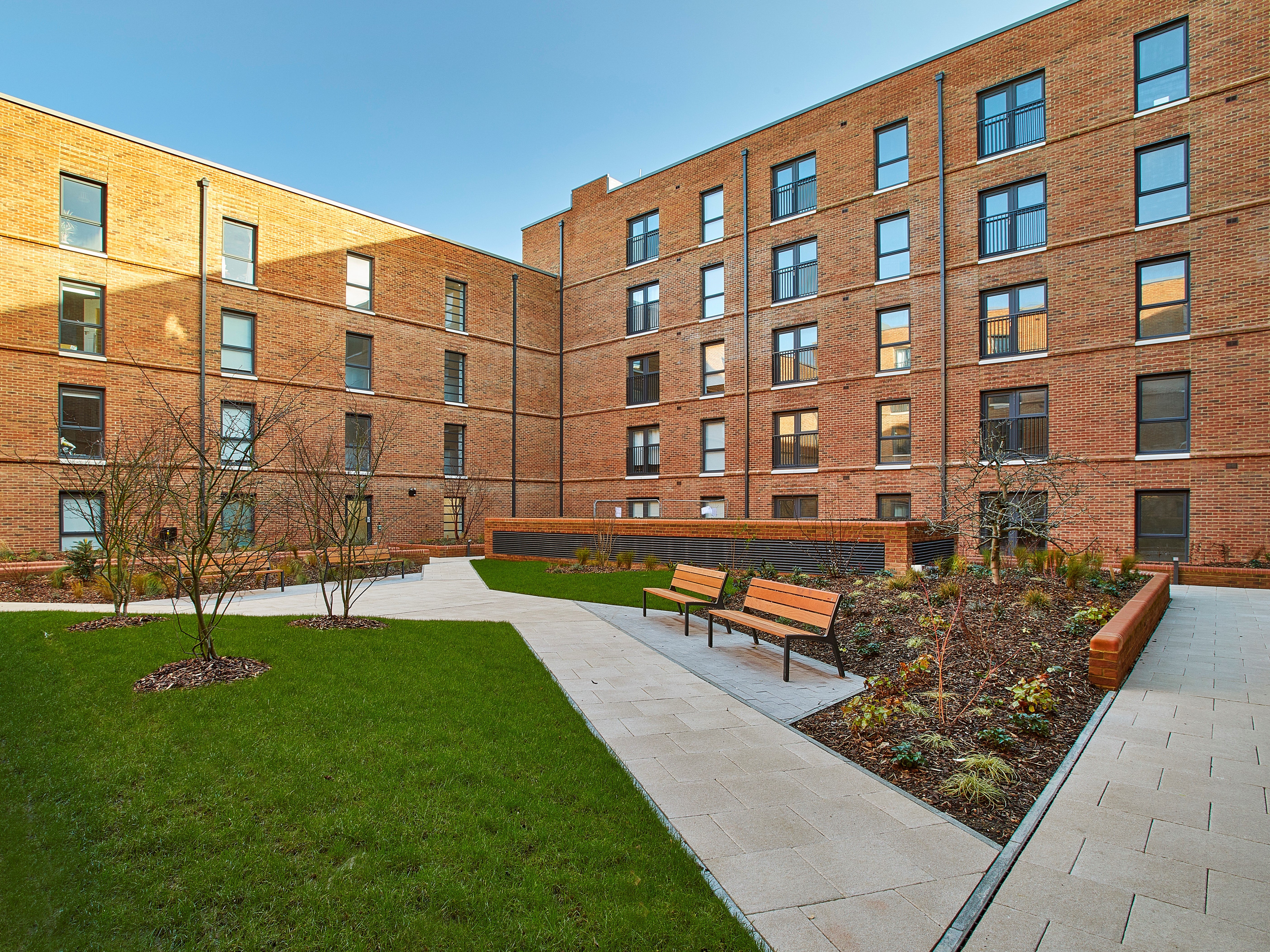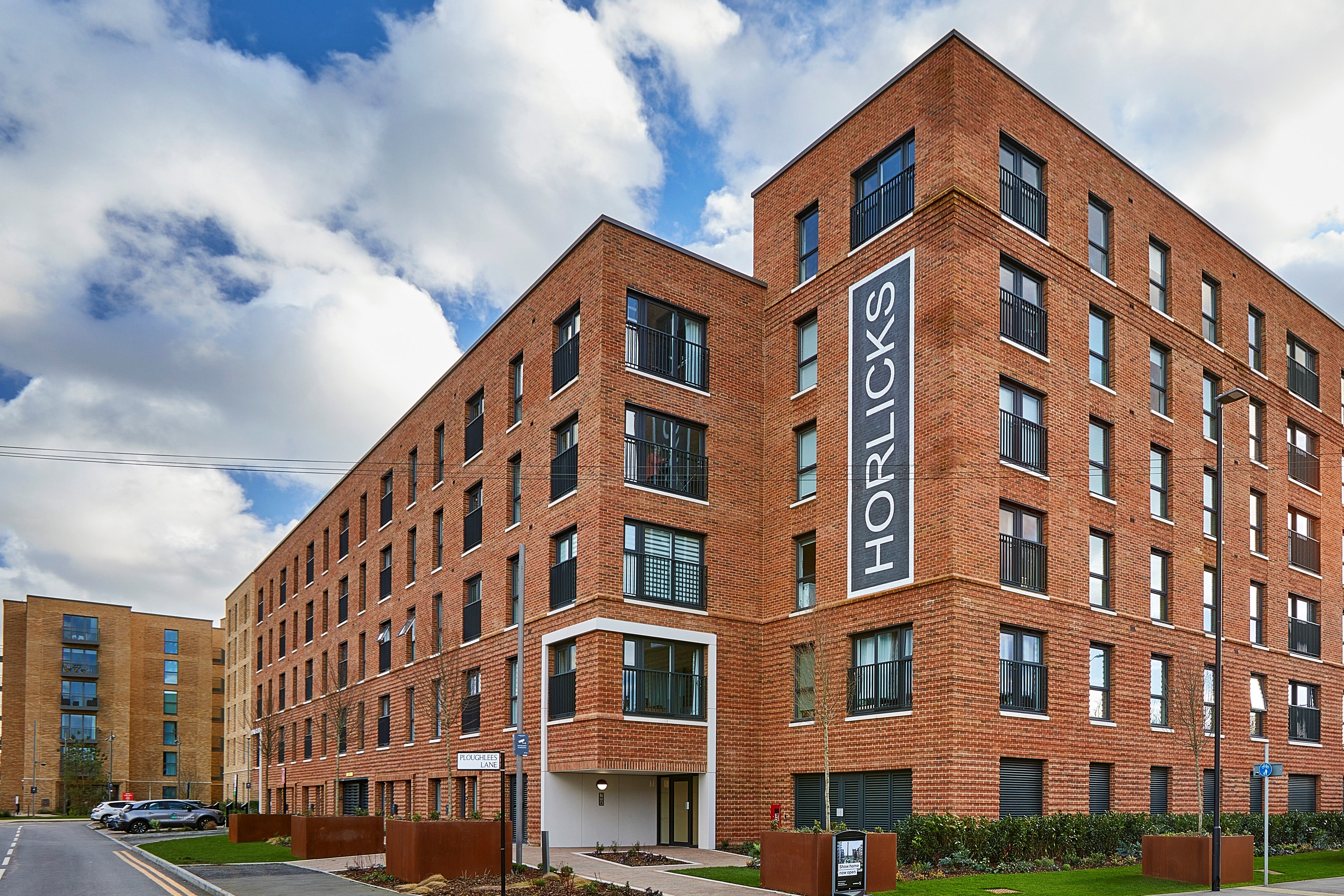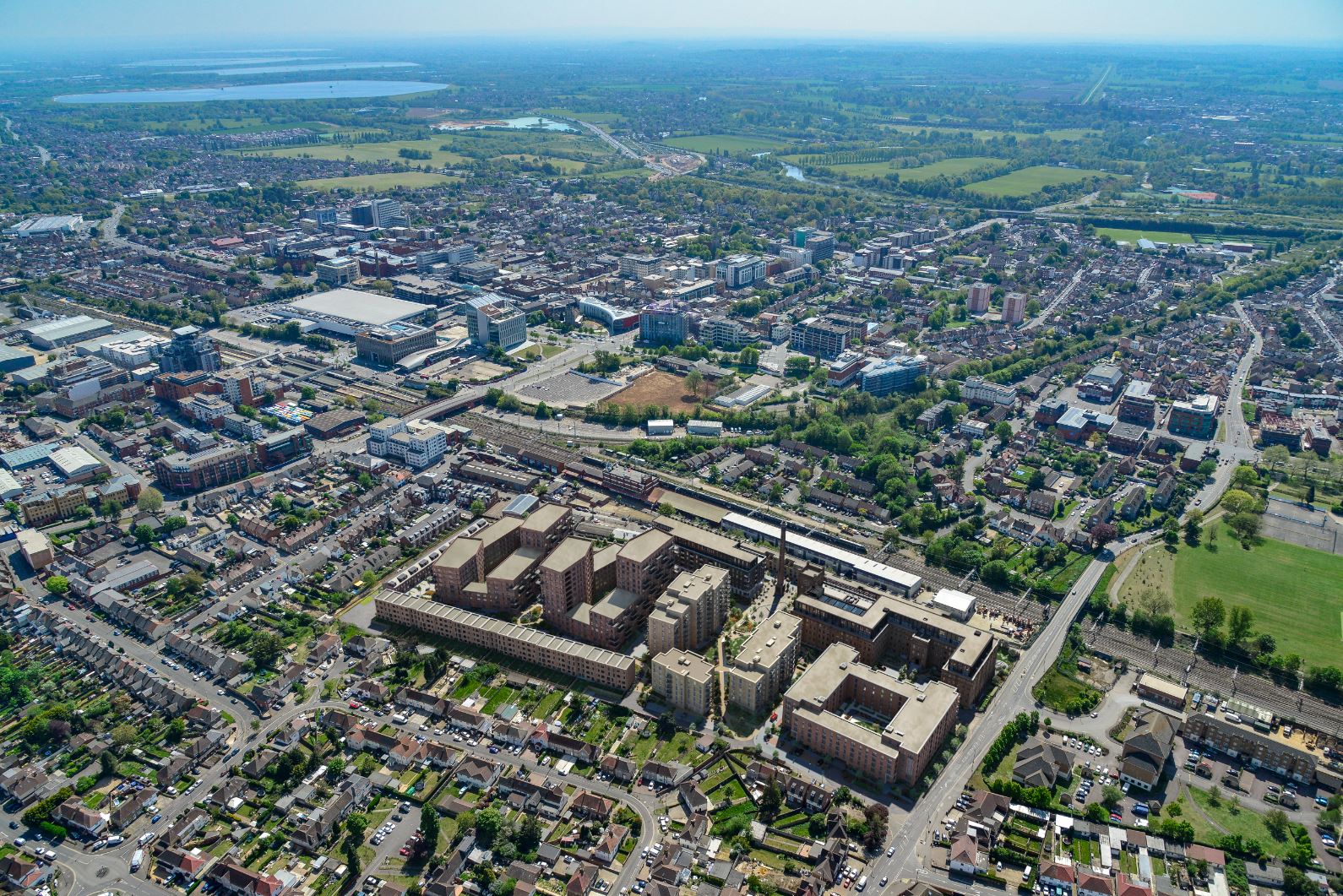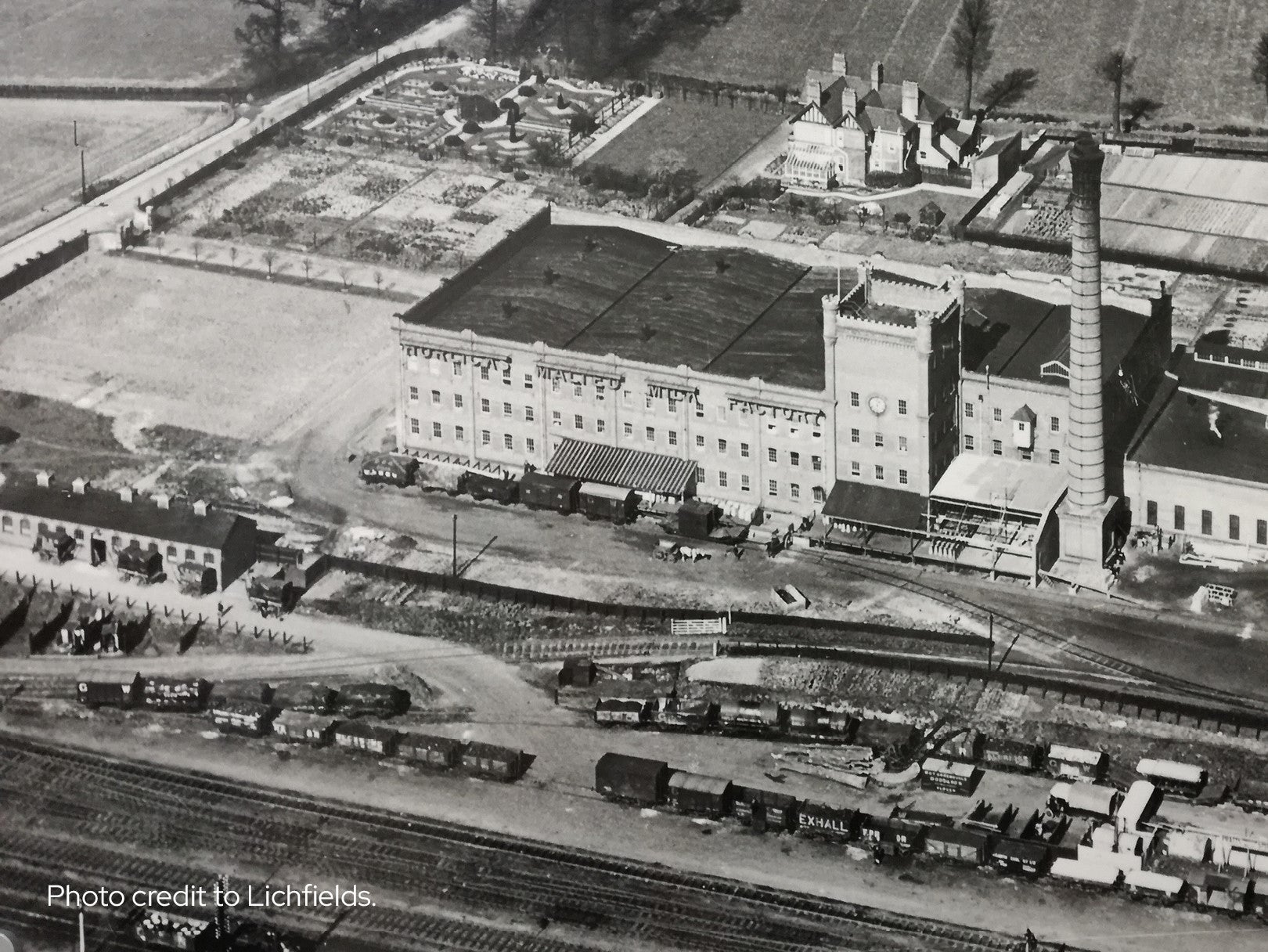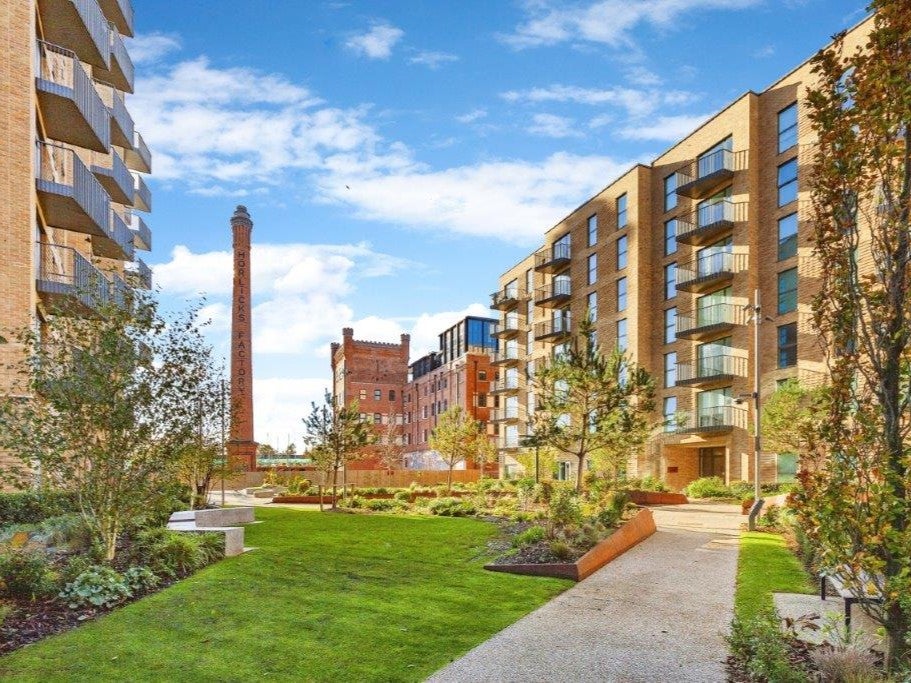 Sovereign at the Horlicks Quarter
1 & 2 bed apartments
Prices from £70,000
Slough, SL1 3HY
Features
Restoration of the iconic Horlicks Factory

Last remaining 1 bedroom apartments

Choice of 2 bedroom apartment designs

Available to move in

Exclusive access to Horlicks Quarter car club

Less than a 10 minute walk to Slough centre

0.6 miles to Slough Station

Pet friendly - prior approval required
Description
Reserve your new home at Horlicks Quarter by 31st January 2024 & get £2,000 to help with your move. Spend it on anything you might need, such as legal fees, removals or household essentials!*
Our superbly designed apartments available with Shared Ownership are located on the iconic grounds of the former Horlicks Factory, just a 10 minutes' walk from the town centre and train station you'll have access to everything Slough has to offer*.
Set around landscaped gardens, these apartments don't have onsite parking and benefit from car free streets, a network of cycle paths and an exclusive resident's car club. With Central London, Windsor, and Reading within 30 minutes travel there's a wealth of retail, employment and leisure prospects on your doorstep*.
Show home open! Book your visit
Plans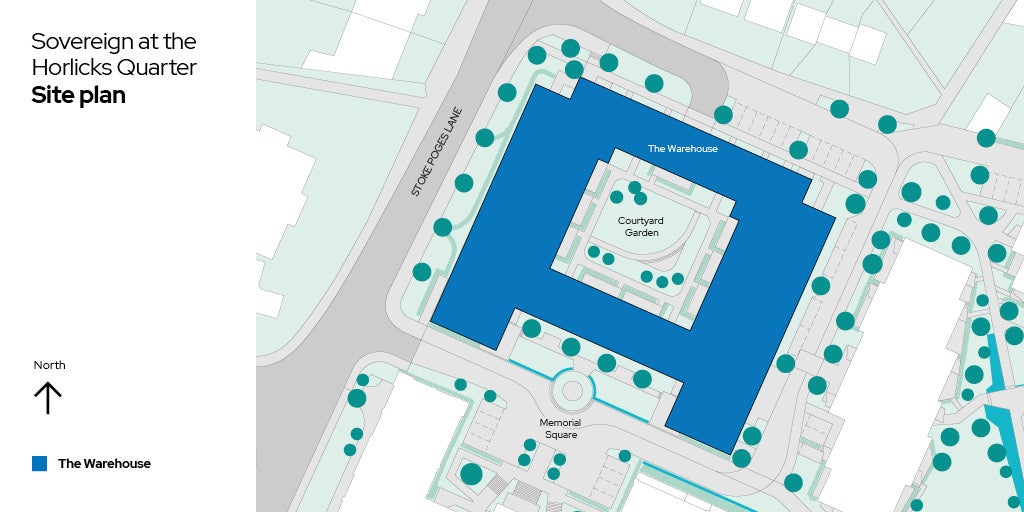 Site plan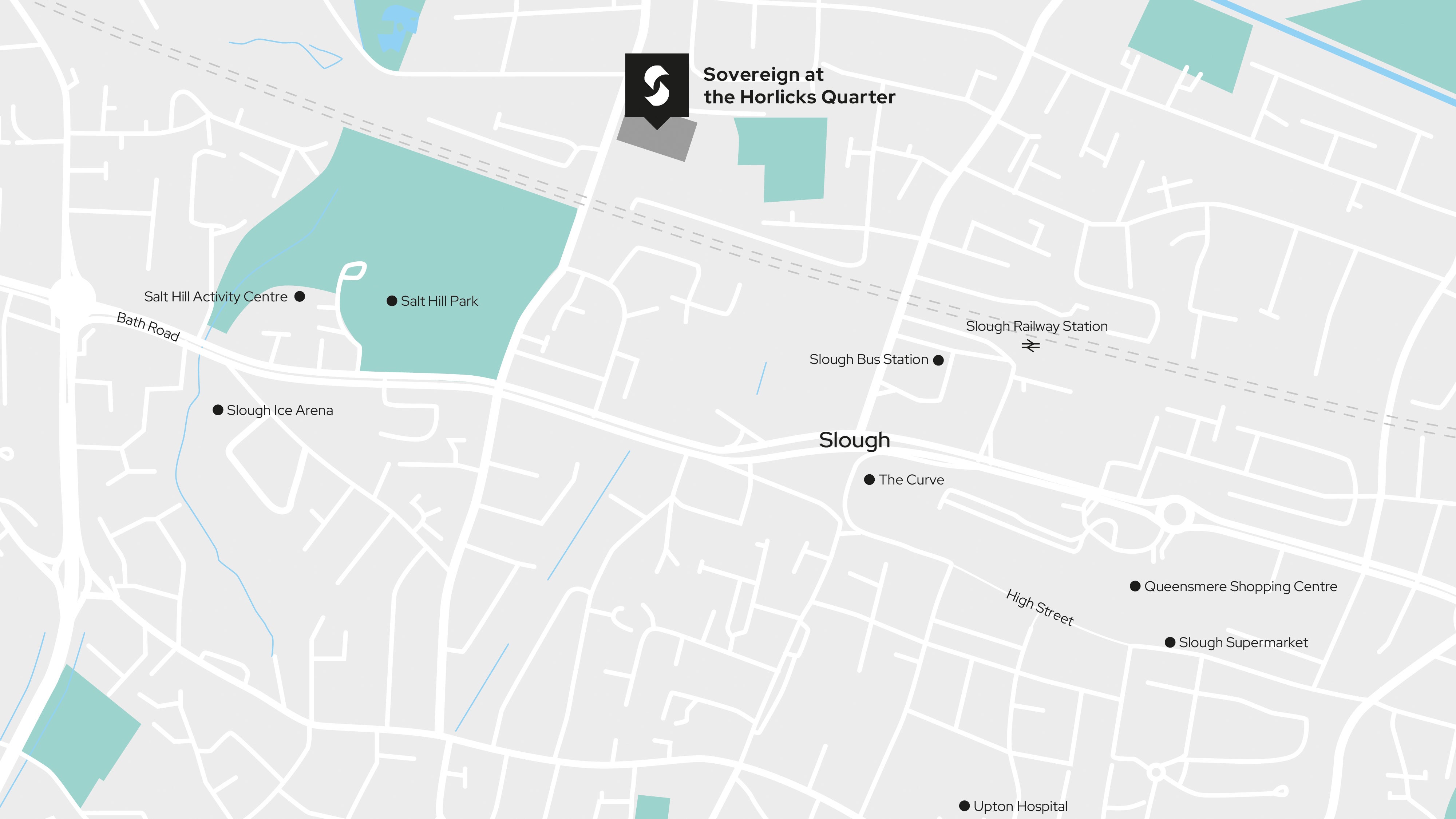 Location map
Location
The Warehouse, Horlicks Quarter
Get in touch
To make an enquiry about a property, please fill in the form below and a member of the team will be in touch
*Offer available for a limited time on specific homes. T&Cs apply, please speak to the Sales Consultant for more info

Pricing indicative & subject to change. Images depict specific plots, others may vary

Pets allowed with prior approval, speak to the Sales Consultant for further information

*Travel times are taken from google.co.uk/maps and are approximate only
FAQs
We partner with you to share the cost of buying your own home – you pay for the part you can afford and we'll pay for the part that's left. It's an opportunity to buy the home that's right for you without needing the large deposit or the mortgage that goes with it.
Find out more
You buy a share in your home that's right for you. That could be from 25% up to 75% initially. You'll pay a reduced rent to us on the share we own and a monthly service charge.
As your finances allow, you can buy further shares in your home as and when you choose, meaning you'll own more and pay less rent.
Typically, you'll only need a deposit that is 5% of the value of your share, rather than of the total property value, meaning you could get moving sooner than you thought.
As long as you are over 18
Your household income is less than £80,000
And you don't already own a home at the time of buying your shared ownership property

… then Shared Ownership could be right for you!
Some properties may be bound by local connection restrictions in order to make them affordable for local customers. We'll let you know if there are any restrictions in place when you are searching for a property.
A deposit for a shared ownership home can start from just 5% of the share value you're looking to buy. So for example:
If you're looking to buy a home that has a 40% share value of £80,000, then your deposit could be as little as £4,000 - meaning you may be able to get on the property ladder sooner than first thought!
You can speak to our panel of financial advisors for more information around affordability.