Home ownership doesn't have an age limit, as dancer Moira Mansbridge in her eighties discovered last year. Relocating over 400 miles from the English/Scottish border to the quaint market town of Honiton in Devon, Moira found her happy place at Sovereign's Hayne Farm, purchasing a three-bedroom house through Shared Ownership.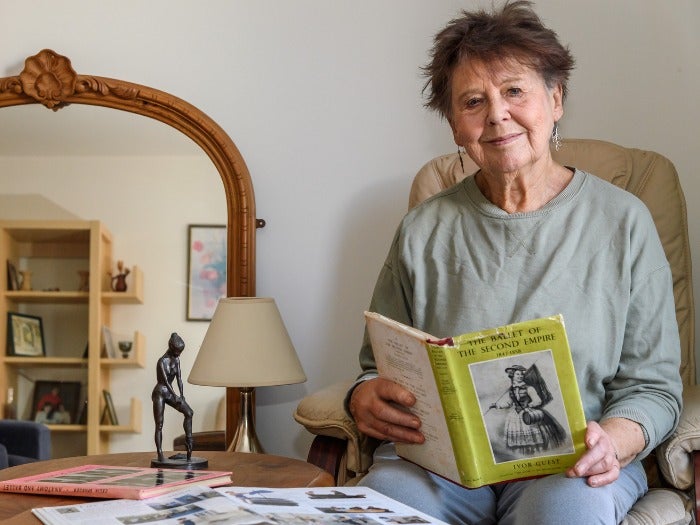 Choosing to go back to her roots and relocate closer to where she grew up in Bristol, Moira purchased a 55% share of a three-bedroom house in September 2022 as a cash buyer. She comments: "I am originally from Bristol, but lived in Coldstream for 15 years. You'd think in that time I would have made some long-lasting friends, but while the development I lived in was beautiful, it wasn't very friendly and I didn't feel part of a community. I'd had enough - my ballet school had gone quiet too, so I decided to take the plunge and move back down South. I'm so pleased I did; the people down here are very friendly, it is much warmer, and I have made some lovely new friends that I go out with regularly too."
Leaving Scotland, Moira made the huge 420-mile journey to Honiton, relocating both herself and her ballet school to the Devon countryside. She continues: "Devon is such a lovely place to live, and there's so much to do here. I teach ballet four days a week, but in the school holidays I like to catch the bus into Sidmouth which takes about half an hour; it's great for shopping, and the beach is gorgeous. I also regularly travel into Exeter and Othery in Somerset with a friend as I'm part of two historical dance groups; we do Tudor and English Country stately dancing, and the style of dancing really inspires me with the choreography for my own ballet school!"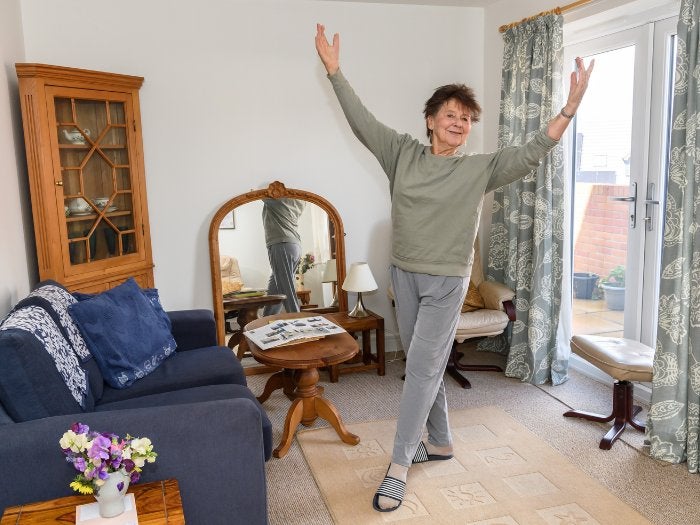 Moira previously lived in a three-bedroom townhouse in Coldstream, Scotland, before moving South and renting a two-bedroom bungalow in Dunkeswell whilst searching for her forever home. Speaking of purchasing through Shared Ownership, Moira comments: "Of course, the prices of properties in the South of England are much higher than they are in Scotland, and I didn't have enough money to buy a house outright. I didn't want to rent, so someone local suggested Shared Ownership to me – I vaguely knew about it as I had a part ownership home in Scotland, but the criteria was different. The sales team at Sovereign were so helpful in providing information about the scheme, and guiding me through the process; when I decided on buying, they helped explain all of the forms I had to fill in so that it wasn't so daunting for me."
"I was originally going to purchase a 50% share, but my financial advisor suggested that I increase this slightly to lower the amount of rent I would pay. I managed to purchase a 55% share without a mortgage due to releasing equity on my previous part ownership property, so my monthly outgoings are now just £324."
Speaking of Hayne Farm, Moira says: "There's a real community feel to the development; it's so different from where I lived previously, and I love it. There's a real mix of age groups here which is brilliant; next door to me there is a friendly young family, but down the road there is a lady a similar age to me. When I moved in, lots of the neighbours came to introduce themselves which I thought was really kind, and it made me feel more at home."
Moira concludes: "Shared Ownership to me was a lifesaver! I would definitely recommend it to people of all ages that want to own their own home, not just younger people. And if you're considering it, do look towards Sovereign as they were so knowledgeable and helped me with every step; buying through them was a breeze."
All of our Shared Ownership homes at Hayne Farm are now reserved, but there's a number of additional developments across Devon to explore, to find out more click here
FAQs
We partner with you to share the cost of buying your own home – you pay for the part you can afford and we'll pay for the part that's left. It's an opportunity to buy the home that's right for you without needing the large deposit or the mortgage that goes with it.
Find out more
As long as you are over 18
Your household income is less than £80,000
And you don't already own a home at the time of buying your shared ownership property

… then Shared Ownership could be right for you!
Some properties may be bound by local connection restrictions in order to make them affordable for local customers. We'll let you know if there are any restrictions in place when you are searching for a property.
A deposit for a shared ownership home can start from just 5% of the share value you're looking to buy. So for example:
If you're looking to buy a home that has a 40% share value of £80,000, then your deposit could be as little as £4,000 - meaning you may be able to get on the property ladder sooner than first thought!
You can speak to our panel of financial advisors for more information around affordability.