We'll pay a part to get you on the property ladder in Slough, with shared ownership.
We partner with you to share the cost of buying your own home – you pay for the part you can afford and we'll pay for the part that's left.
Slough is a flourishing town in Berkshire surrounded by lovely countryside and close to some of the country's most charming towns and villages. Slough is home to Europe's largest industrial estate, the Slough Trading Estate. LEGO, McAfee, and Burger King are just a few of the many global company offices.
With fantastic transport links from Slough, you can head to London on the train within 20-minutes from Slough Railway Station. The town is also ideally located near the M4, M40 and M25 motorways, with various bus routes serving the town centre and surrounding areas. Heathrow and Gatwick Airports are both close to Slough and offer flights to a variety of UK and international destinations.
With many beautiful parks and woodland areas within easy reach of Slough, Alexandra Gardens is beautiful park near the River Thames in Windsor with a large playground, plenty of grassed areas perfect for picnics, crazy golf course and bike rental.
If you're looking for some retail therapy, head to Queensmere Observatory shopping centre which has a variety of shops as well as cafes and restaurants. For more historic shopping, head to Windsor Royal Station, a reconstructed Victorian-era train station, or take the train to Westfield London.
Visit The Curve, a stunning architecture with a library, cultural centre, museum, performance theatre, café, and gallery that highlights the town's past, present, and future. Other nearby local attractions to visit are Windsor Castle and Windsor Racecourse.
Become part of a vibrant new community! Sovereign at the Horlicks Quarter is coming soon and the iconic development will be available in early Spring 2023. Register your interest to be kept up to date.
2 result(s) matching your search criteria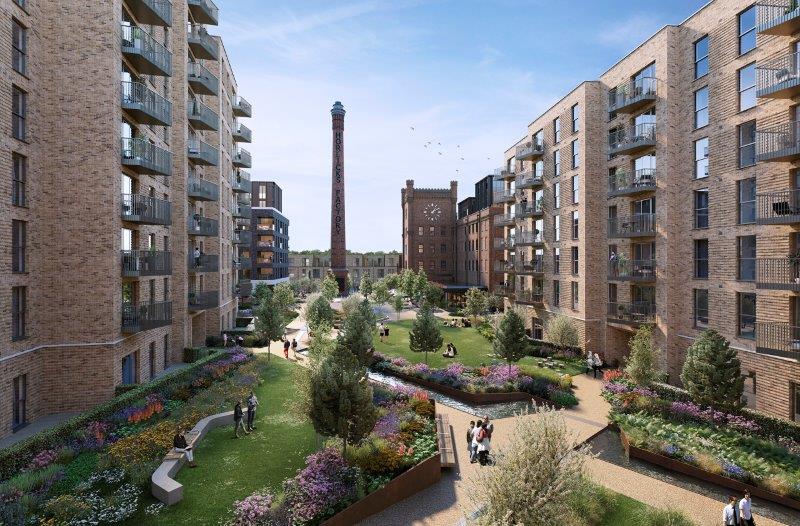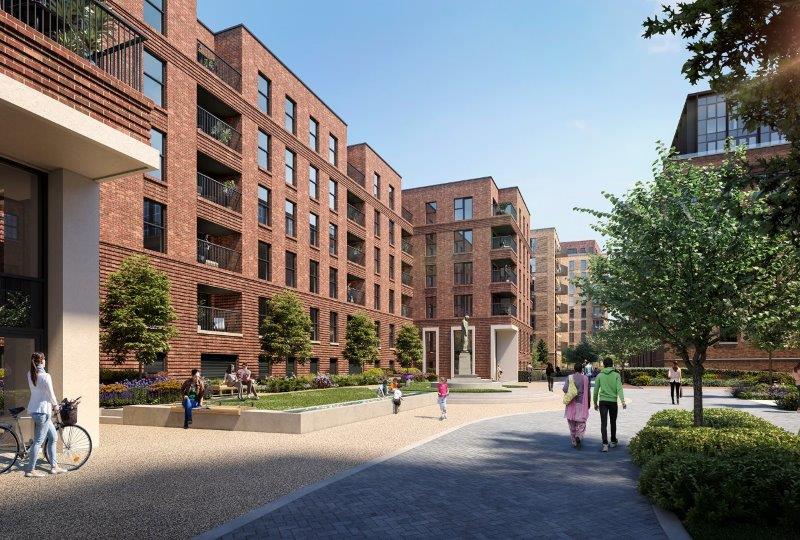 FAQs
We partner with you to share the cost of buying your own home – you pay for the part you can afford and we'll pay for the part that's left. It's an opportunity to buy the home that's right for you without needing the large deposit or the mortgage that goes with it.
Find out more
You buy a share in your home that's right for you. That could be from 25% up to 75% initially. You'll pay a reduced rent to us on the share we own and a monthly service charge.
As your finances allow, you can buy further shares in your home as and when you choose, meaning you'll own more and pay less rent.
Typically, you'll only need a deposit that is 5% of the value of your share, rather than of the total property value, meaning you could get moving sooner than you thought.
As long as you are over 18
Your household income is less than £80,000
And you don't already own a home at the time of buying your shared ownership property

… then shared ownership could be right for you
Some properties may be bound by local connection restrictions in order to make them affordable for local customers. We'll let you know if there are any restrictions in place when you are searching for a property.
A deposit for a shared ownership home can start from just 5% of the share value you're looking to buy. So for example:
If you're looking to buy a home that has a 40% share value of £80,000, then your deposit could be as little as £4,000 - meaning you may be able to get on the property ladder sooner than first thought!
You can speak to our panel of financial advisors for more information around affordability.